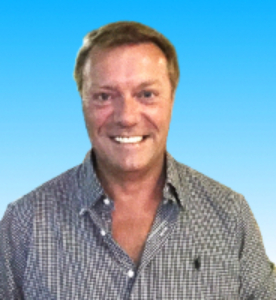 Kevin Simmons started ClickDrive in 2003 with the simple goal of being the best driving school….. by far!
Now Julie and Laura Cooper are continuing the family business with these same principles.
The business has been built by supplying quality driving instruction to both our learner drivers and our driving instructor trainees, and we now have thirty driving instructors working with ClickDrive.

We firmly believe that customers will be your life-blood. We want to teach them to drive to a to a high standard, Value them and take excellent care of them. Our pupils 'sell' our lessons for us, and we use this to keep our driving instructors busy.

We have an advantage over the national driving instructor training companies; We live and operate in your local area and to us you are a real person and not just a number. You can train locally around your current work commitments, and you will also benefit from our vast knowledge of the local area. This will become invaluable once you have qualified as a driven instructor.

Many of our competitors mange their courses to maximise their return, and often you will find two, maybe three, trainees in the car at once. This can be one of the hidden costs of cheap training. But lets think about that for a moment!. You will be dividing your training time by two, possibly three!! You could potentially be paying for a four-hour session, but only receiving to hours of dedicated train in the front seat ( you will spend the other two hours sat in the back watching other trainee). Whilst, there can be benefits of this, Theres nothing that compares to actually experiencing the training first-hand from the front of the car.

We offer a personal 1:1 service throughout your course and your trainer will be with you every step of the way from your first assessment drive right through to the day you qualify as a driving instructor.

Our driving instructor training courses are part- time and follow a highly successful structure.Their is plenty the flexibility so that training can be arranged your current commitments, and you can train at your own pace.

Driving instructors training is most effective when the sessions are at regular intervals for short periods of time. We recommend sessions of 2-4 hours maximum, on either a weekly or fortnightly basis. This keeps you in frequent contact with your trainer, constantly motivated, and also allows you adequate time to study from home between your training sessions.

What does the course involve?

In order to maximise your time and accelerate your learning, all trying is carried out in a 1:1 basis. Our strategy is to offer quality tuition, and you will receive full focus from your training during your sessions.
The ADI qualifications is split on to the three separate tests:

Part 1 - Demonstrate you know the theory of driving and teaching in a car
Part 2 - Demonstrate you can drive to a very high standard
Part 3 - Demonstrate you can teach it to somebody else
You will begin the course with an assessment of your driving. Don't worry - it won't be perfect and wets seen it all before!
You will probably have picked up some habits and your driving will most likely need tweaking.
During the initial assessment, you will be given a full report that will show any areas of your driving that fall below the very high standard required. This will prove to be invaluable to an early stage as you will be able to practice in your own car, In between sessions with your trainer.
You will also receive a couple of practical sessions at this stage on the principles of teaching and learning, to give you a good insight in to the techniques used. You will cover topics such as; use of the duel controls, lesson planning,Watching your pupil effectively, and giving briefings. This will give you a very good overview of what being a driving instructor is actually like.
Part 1 - Theory test

It is very easy to under - estimate the importance of studying correctly for the Theory Test. Some training organisations will tell you that all you need to do is revise the theory question bank and you'll be fine. Whilst you may pass the Theory Test using this method, you are very likely to struggle when it comes to the more challenging aspects of the Part 3 tests.
Ideally you need to have a REALLY IN-DEPTH KNOWLEDGE of the theory behind driving and teaching in a car. If you don't know the information in the first place, how are you going to teach it to somebody!.
I would strongly advise. To take your time with the Part 1 test and put the effort in to really learn your stuff. You will generally then sail through the test, but also, you will be better prepared for the Part 3 test. This will ultimately save you money in the long run.
Part 2 - TEST of your driving ability

Now that you have been practicing the points raised on your driving assessment, you will now be well on your way to driving the DVSA way. DO NOT fall in to the trap of thinking the Part 2 test is just merely a more difficult learner driving test. You will have to drive to a very hight standard, and, when you pass the Part 2 test, you will be among the top 5% of drivers in the uk!
Your training vehicle will be available on the day of your test, and your trainer will accompany you on the test if you wish to do so., If you use your own car for the test, its crucial that you inform your insurance company as cover for driving tests is generally not included and you may need to purchase extra cover.
Your Part 2 test will last for approximately 60 minutes, and during this time, you are allowed to make no more than six minor faults. A minor fault could be something as simple as not checking your blind spot when moving off from the side of a road.
Part 3 - Test of your instruction ability

If you have reached this stage without the proper preparation, you will be in for a real shock!!. This is where you utilise everything you have learnt in Part 1 and Part 2, and bring it al to life. Some training companies will allow you to take Part 3 test when you are not fully prepared, and almost 'wing it' on the day.
Trust me - this will not work! If you are not properly prepared for this test, it will definitely be exposed on the day.
The best way of gathering and developing driving instructor skills is by taking faults, Q/A techniques, and giving feedback.

A DVSA examiner will watch you give a client-centred driving lesson lasting 45 mins to one of your pupils.Your pupil must drive for at least 40 mins of the lesson.
There is no substitute for quality training and far too many people are parting with large sums of money and not receiving the thorough preparation they deserve.
Most major training providers will operate with two, or ever three trainees in the car at once. Whist this may be more cost effective for the training company, it is not most effective for you!!. The best way to learn is to carry out the tasks yourself, rather than watch somebody else doing it.

If you think that a career as a driving instructor is right for you, then Contact us to find out more!